Shampoo Bars Vs. Commercial Shampoos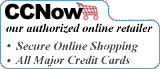 Yes! You can wash your hair with a bar of soap! This bar has been specially formulated to gently clean your hair as well as hands, face and body, and it's safe for color treated and permed hair.

Just rub the bar between your hands and apply the lather to your hair or even rub the bar directly on your hair. Then work the lather through and rinse as usual. No conditioner is needed. However, if you have hard water, an acid rinse such as diluted lemon juice (for blonde hair) or cider vinegar is recommended for best results*. Just apply enough to wet all of your hair, work it through and rinse it out.

Bar shampoo gently cleans without stripping all the natural oils from your hair, leaving it healthy and shiny. You may never want to use bottled shampoo again.

Let's compare the ingredients of a very popular shampoo- Pantene Pro V with a Staiano shampoo bar:

Pantene Pro-V contains the following:

Water

Ammonium Laureth Sulfate

Ammonium Lauryl Sulfate

Glycol Distearate

Sodium Chloride

Cocamide MEA

Dimethicone

Cetyl Alcohol

Fragrance

Sodium Citrate

Polymethacrylamidopropyltimonium Chloride

Sodium Benzoate

PEG-14M

Dihydrogenated Tallowamidoethyl Hydroxyethylmonium Methosulfate

Disodium EDTA

Citric Acid

Panthenol

Panthenyl Ethyl Ether

Methylchloroisothiazolinone

Methylisothiazolinone

Ammonium Xylenesulfonate

Staiano Shampoo Bars

Goats Milk

Purified Spring Water

Olive Oil

Coconut Oil

Palm Oil

Soybean Oil

Canola Oil

Castor Oil

Sweet Almond or Jojoba

Herbs

Essential Oils or High Quality Fragrance

Silk Fibers

Now, which shampoo would you rather use on your hair?